Principal's Desk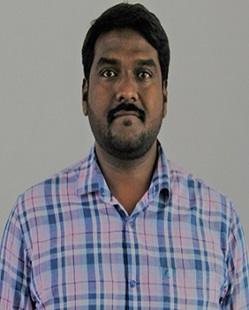 Dear Students and Parents,
It gives me immense pleasure and privilege to welcome you all to our institute, Shivajirao S Jondhle Polytechnic (SSJP). Asangaon, a institute for imparting quality education to young minds.
The Institute is established to create, nurture, and shape technical professionals and leaders to create sustainable society. The institute has good infrastructural facilities. All laboratories are well equipped with modern instruments/machinery. In order to have effective industry-institute interaction, we have signed MOUs with industries. Students are provided with opportunities for interaction with the experts from the Industry through Guest Lectures, Industrial Visits, Vacation Training (internships), student chapters of various Professional bodies etc. To align with the curricula, we have excellent faculty, infrastructure and laboratories. Spacious green campus, good library and peaceful atmosphere ensure that learning becomes a wonderful experience.
The academic activities concentrate on helping the students to gain an excellent theoretical and practical knowledge. We are constantly reviewing our set up to update and improve to make sure that students will gain analytical, entrepreneurial, interpersonal and communication skills. Although the academics is a part and parcel of the diploma degree, we organized cultural activities, sports competitions and technical fest ("WINGS" ) every year to bring about a fine balance between, curricular and extra curricular activities. Parent-Teacher meetings are held to review the progress and to discuss the problems if any, faced by students. Students are encouraged to participate in various inter-institute competitions.
I am confident that with the support of the Management and co-operation of students, parents, alumni and our dedicated staff, the institute will grow in the coming years and we would be able to mould our students into responsible citizens of tomorrow.
Dr. Sneha H.Jondhle